"The sacraments of Christian initiation – Baptism, Confirmation, and the Eucharist – lay the foundations of every Christian life." 
The Catechism of the Catholic Church, #1212.
The Rite of Christian Initiation for Adults (RCIA) is now the standard practice for welcoming and  incorporating men and women into full communion with the Catholic Church. The RCIA has fundamentally changed the way we view and implement Christian Initiation not just for adults but for children as well.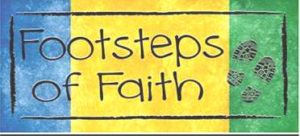 As a result of the RCIA
we see the sacraments of Christian Initiation – Baptism, Eucharist and Confirmation – as intrinsically  connected with each other comprising  one process, which we call Christian initiation.
Christian initiation is seen as a developmental journey by which a person, no matter their age, comes to a new understanding of him/herself as a disciple of Christ and member of His Church.
Christian initiation is "… a fruitful blend of instruction and formation in the faith; it progresses through gradual stages, it unfolds the Church's rites, symbols, and biblical signs; and it incorporates the participants into the Christian community of faith and worship."  (National Directory for Catechesis 2005, pg. 116)
If the RCIA is the gold standard for welcoming and incorporating new members in the Church there is clearly a need to adapt this process providing children between the ages of eight and fourteen (8-14), with an age appropriate pathway to full communion with the Catholic Church.  Many religious educators refer to this process simply as the Rite of Christian Initiation for Children or the RCIC.
The RCIC at Holy Family is open to all parishioners who want to prepare their school age child/ren (8-14) for the sacraments of initiation.
Those who have not been baptized,
Those were baptized in another Christian Church (Lutheran, Baptist, Evangelical…) and now want to receive First Eucharist
who are baptized but have not received any formal religious education or the sacraments of Reconciliation or Eucharist.
The sacraments of initiation are celebrated during the Easter Season.  Whether your family is just entering the church, is returning after time away,  have decided as a family to delay the children's sacramental preparation, or any other circumstance you are welcome here at Holy Family and it is our privilege to serve you.
Participation in the RCIC involves
Regular attendance at Mass with the weekend assembly
Participation in ALL RCIC sessions by child and at least one parent. For this year's session schedule click here
Participation in a formal religious education class at grade level
For Family Faith online Registration click here.
For an RCIC Child/Teen Inquirer Form click here.
If you are interested or have questions contact Dr. Peg Hanrahan at [email protected].