Experiencing
Sacramental Living
Transformative Worship
Lifelong Spiritual Growth
Service To Others
Together
To empower all to experience New Life in Christ through sacramental living, transformative worship, lifelong spiritual growth and community in service to others.
If you have attended Mass or other events at Holy Family in the last 14 days and are now experiencing Covid-19 symptoms, have had close exposure or have tested positive for Covid-19,  please advise us immediately by calling the Office 847-359-0042.  Thank you for helping us keep each other safe.
Current Weekly Mass Schedule
Schedule subject to change. 
Weekend Mass:
Saturdays at 5pm
Sundays at 9am*
Daily Mass:
Wednesdays at 9am
*This mass is live streamed. 
Additional Options:
Text – 73256 to keyword holyfamily (one word)
Venmo – @HolyFamily-Inverness
Envelope Offering:
You may also continue to send in your
offering via check to the church office at:
HOLY FAMILY CATHOLIC CHURCH
2515 Palatine Road
Inverness, IL 60067
There's many ways you can stay in touch with us! Use the buttons to find us on Facebook and sign up to receive our weekly bulletin via email.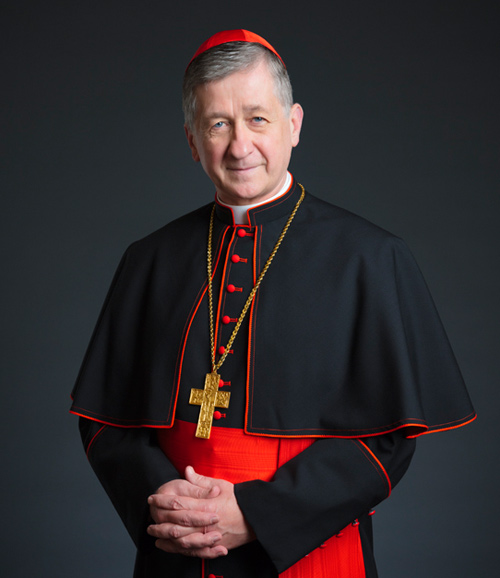 Holy Family Catholic Community supports and stands in Solidarity with Cardinal Blase Cupich's recent words to all LGBTQ people:
Today's response, issued by the Congregation for the Doctrine of the Faith, offers nothing new on the Church's teaching on the Sacrament of Matrimony. Regardless, it needs to be read in the context of the teachings in the Catechism and the encouraging statements of Pope Francis to LGBTQ persons about their relationship to the church, as well as his urging that pastors welcome them with respect and sensitivity, recognizing, as the Congregation response does today, the many positive elements in same-sex relationships, "which are in themselves to be valued and appreciated." Yet, the understandable reaction among many to this response will be disappointment. This should prompt us in the Church and in the archdiocese to redouble our efforts to be creative and resilient in finding ways to welcome and encourage all LGBTQ people in our family of faith. 
Cardinal Blase J. Cupich