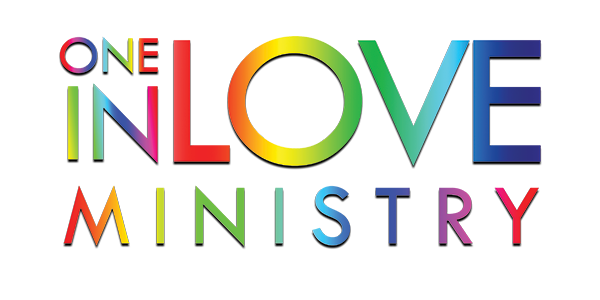 Contact
Name: Chris Evon
Email: [email protected]
Phone: 847-271-6030
---
Educate, Advocate, Ally and Serve.
A friendly and safe place for:
Families to share stories and experiences with other LGBT families.
LGBT community to share stories and insights.
Friends to come together with the common goal of love, acceptance and support.
One In Love welcomes all to explore and discuss issues surrounding sexuality, gender, and our faith in a safe and loving atmosphere. We gather in prayer and support as we walk through our spiritual journey towards a deeper relationship with God. One in Love offers emotional and spiritual support to the LGBT community, family and friends during all of life's moments.
One In Love, LGBT Ministry, was created in 2014, from the pain and confusion caused by the firing of Holy Family's Director of Liturgy and Music, after he publicly announced his engagement to his long-time same-sex partner.  Our pastor encouraged us to learn more about our faith and it's teachings on LGBT issues as well as related societal issues.
From this research, a position paper was created and shared with many in leadership within our Church, including Cardinal Cupich (CLICK HERE TO READ THE PAPER).  In addition to the position paper, this group was born, with our Pastor's blessing. It was evident we needed a safe, non-judgmental space to gather to learn from and support one another.
LISTENING SESSIONS:  Sessions are held virtually the 2nd Saturday of each month from 10-noon.  Contact the leadership team to be invited to the Zoom meetings.  They are also available by phone or email to address any concerns or questions you have.
EVENTS: 
Throughout the year we also offer a variety of events to provide education, explore and discuss issues surrounding sexuality and our faith, and to discover ways to serve our community.
All are invited! If you have any questions, or would like to meet with someone individually, please contact Chris Evon at: 
[email protected]
INTERESTED IN ONE IN LOVE COMING TO YOUR PARISH?
Here's what we can offer you:
Hold a Listening Session with select One In Love members and select members of your parish staff
Hold a Listening Session inviting select members from your parish
Meet with your ministry team to answer questions about One In Love
For more information, please contact: Chris Evon at [email protected].
Events
Next event will be posted soon.