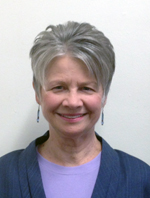 Bible Journey 2021
"The Art of Spiritual Reading of the Psalms"
Presented by Dr. Elizabeth Nagel
Thursday ZOOM sessions, January 7, 14, 21 and 28, 2021
9:45 am-10:45 am
No fee
The Psalms are a never-ending treasure trove of wisdom and grace, so we are taking a "deep dive" into these Scriptural readings this season.  In the fall we completed an outstanding series about "The Psalms" offered by Anne Madsen (who will return in 2021 for another topic – stay tuned).  On four Thursdays in January, we will continue with our study of The Psalms by hosting Dr. Elizabeth Nagel (back by popular demand!) as she teaches us the art of spiritual reading of the Psalms.  The study will not be a duplicate of the fall series, but rather a look at other Psalms and their spiritual depth.  
Dr. Elizabeth Nagel  was raised in north central Missouri.  She received her M.A. in
theology with a concentration in Scripture from Mount Angel Seminary in Oregon.  She then studied in Rome at the Pontifical Biblical Institute where she received the licentiate and doctorate in sacred scripture (SSD).  She is an author and has served as the President of the Pontifical Faculty of Theology at the University of St. Mary of the Lake in Mundelein.  Her primary interest is in teaching and communicating Sacred Scripture in a way that helps contemporary Christians enter into the biblical text and hear, for themselves, God who speaks there.
To register and receive your Zoom link please contact Marsha Adamczyk at [email protected].
Wednesday, March 10, 2021
7:00 pm (via webcast)
No charge for this event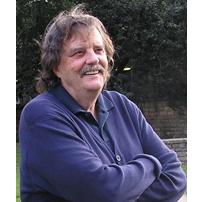 Lenten Spiritual Practices During the Pandemic
In these stressful times we often begin or end our greetings to one another with, "Take care of yourself." Yes! But also, strange as it may sound, we should allow our spirits connected to the Divine Spirit to take care of us. The mission of Spirit is to enter into our minds, bodies, and social relationships and fill them with passion, pleasure, and purpose. But we have to engage in spiritual practices for that to happen. Let's talk about it this lent with Jack Shea, S.T.D., theologian, storyteller and speaker of international repute.  He has written several books, the most recent is To Dare the Our Father:A Transformative Spiritual Practice.  Please join us via Webinar. 

Contact Marsha Adamczyk to register – [email protected]